Combining Art & Science to Create Premium Feed Blends For Horses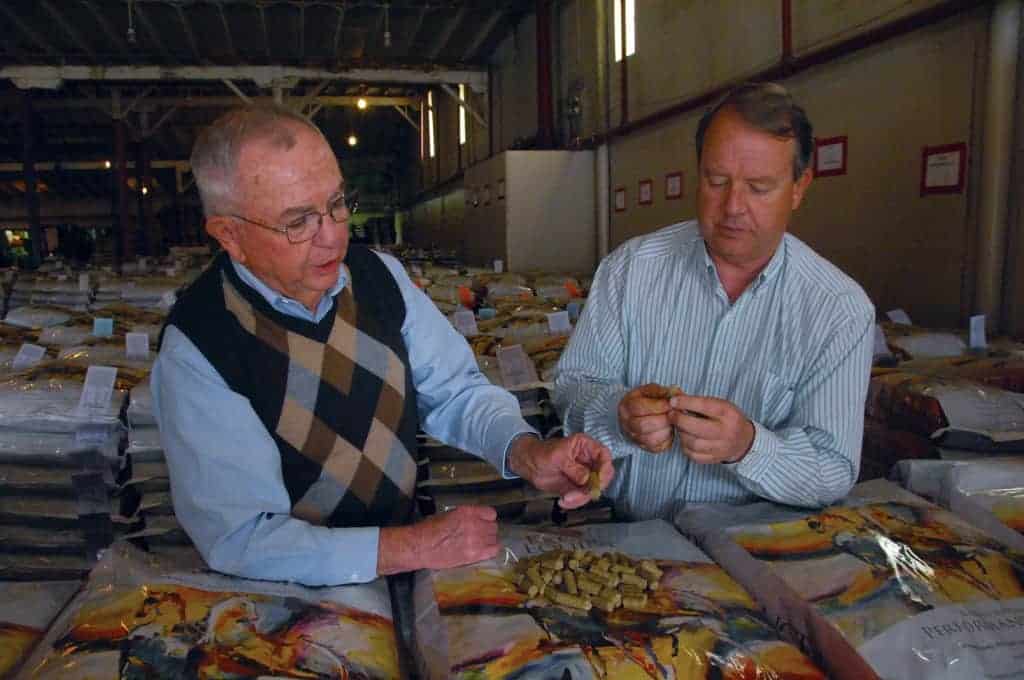 "As one of the few equine-only feed companies in the U.S., Excel Equine® applies its energy and ingenuity to the development of premium feed blends for horses…ONLY. We are intentional in our goal to provide a safe environment for the production of horse feed. Our customers never have to worry about their horses being inadvertently exposed to antibiotics or medications, which can occur when a manufacturer makes feed for both horses and cattle, hogs and other production animals. Our Louisville, Ky., manufacturing plant is completely free of medications or antibiotics." – Kent Thompson, managing partner and co-owner
At Excel Equine®, we combine art and science to formulate and produce premium feed blends that promote good health, are safe and that horses enjoy eating.
What sets us apart for our competition? At Excel Equine®, we don't make feeds for all animals; we only make feeds for horses. That allows us to have a feed mill that is completely free of antibiotics or medications. Most feed manufacturers make feeds for many species; Excel Equine® is one of a handful that has chosen to focus exclusively on horse feeds.
We believe a medication-free manufacturing facility is key to the health and safety of horses, which can be adversely affected when medications used in other animal feeds are introduced into horse feeds by accidental cross contamination during the production process.
In addition, we have strict quality controls in place to evaluate incoming ingredients and our outgoing products.
Our company also stands out because it is owned by two PhDs. Dr. Kent Thompson and Dr. David Williams earned their doctorates in animal science fields at respected agricultural universities and for decades, have done research and development in the field of animal nutrition.
Their scientific expertise is balanced by their knowledge and understanding of horses. Both Thompson and Williams are horse owners, so our customers can be assured that when they work with Excel Equine®, they are working with horsemen in boots instead of businessmen in suits.
"It is very important to have a good handle on the science of feeding horses," said Thompson, "but you also have to appreciate the end user's needs and perception and the reality at the owner's end. You have to be able to blend science and art as you create feeds that are good for the particular horse and what the horse likes."
When Thompson and Williams began to develop premium feed blends for their new company in 2014, their work was guided by these essential questions:
What feeds make horses thrive and perform to their greatest potential?
What would we want for our own horses?
How can we better reformulate feeds to meet the varied nutritional needs of different horses?
By working as a team, blending their backgrounds and knowledge, Thompson and Williams have created a wide selection of premium feed blends that fit different breeds, different disciplines and different stages of a horse's life.
Because Excel Equine® focuses on horses, it can delve deeply into what these animals need. It customizes feeds to meet the varying nutritional requirements of different types of horses – a key to performance, appearance, temperament and overall health of your horse.