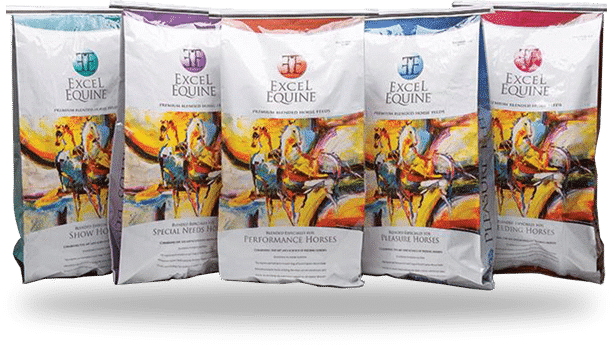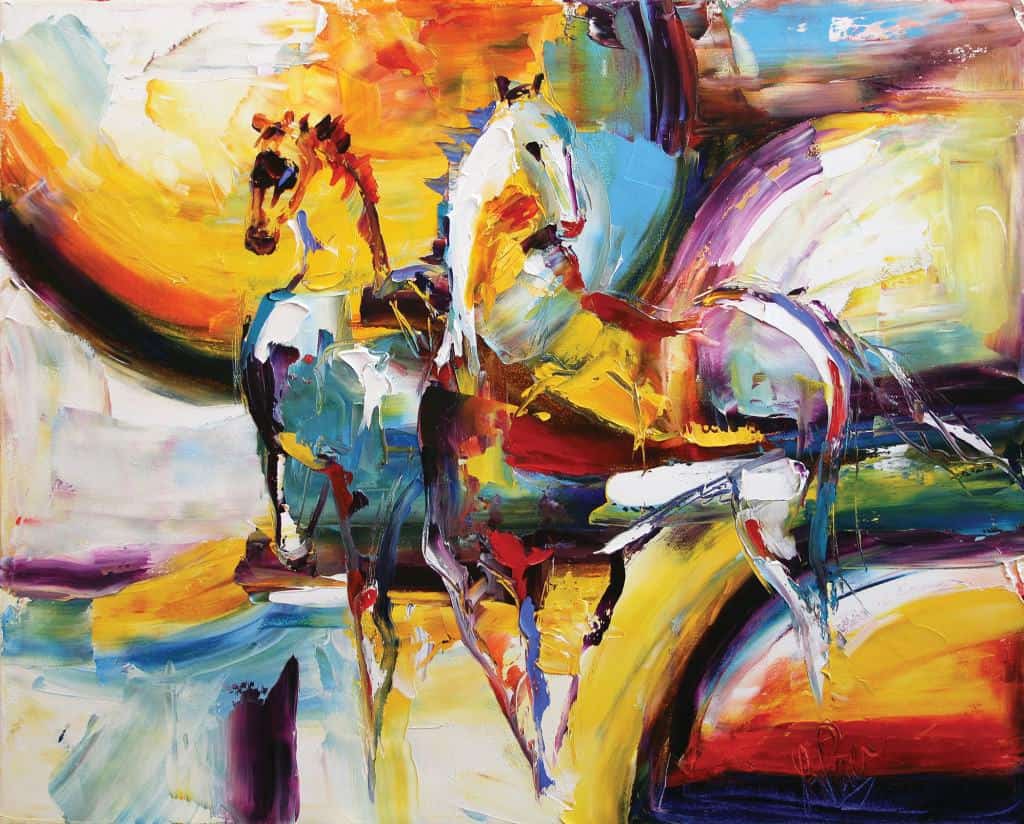 Designer and Artist contact information:
Combining Art & Science: Our Packaging Communicates Our Philosophy
Our packaging, like our company, is not typical. When we founded Excel Equine® in 2014, we knew we wanted packaging that would not only hold our premium feeds but convey our philosophy of equine nutrition: "To best meet the nutritional needs of horses, we combine art and science."
To design our packaging, we turned to talented marketing and graphic design expert Carin Lovell of Lexington, Ky. Carin's company, By Design, has, for the last 30 years, created award-winning and effective marketing, advertising and publications for such high-profile clients as the University of Kentucky Athletics, Boston College Athletics, Shaker Village of Pleasant Hill, Kentucky Tourism and Kentucky Educational Television.
We presented her with quite a marketing challenge – to depict a horse graphic on the packaging without representing any particular breed – as Excel Equine has premium feed blends to suit horses of every breed and at every stage of life. In learning about our new company, she recognized the importance of the science behind blending our horse feed – and the "art" of that blending process.
While factoring in the operations of the company and discovering that women typically make the buying decisions for most markets, she realized that an effective way to communicate our philosophy in marketing would be to utilize fine art in our packaging and design – a marketing concept that is atypical to the horse feed business, again a plus.
Carin found exactly what we needed in artist Laurie Justus Pace's abstract, contemporary equine paintings. Pace, based in the Dallas-Fort Worth area, is known for her impressionistic portrayals of horses. Her paintings, rich in texture and vivid colors, convey the fluid, energetic beauty that is the horse. Laurie is represented by galleries in New York, California, Ohio and Hong Kong, among others, and her art has graced a number of magazines, including Appaloosa Journal and Western Art Collector. Horses are a favorite subject for Laurie, who has ridden since her youth.
The packaging By Design created, licensing the use of Laurie's painting "Two at the Raising" won the 2015 American Design Package award from Graphic Design USA.
"The quality of our bags helps our customers understand that we are not a plain, brown bag sort of company, that we care about our feed and our customers and we put a premium product out there," Kent says. "Our packaging represents us well. It shows we are a leader in equine nutrition."