Our feed mill is on the eastern edge of downtown Louisville, within sight of the Ohio River. Our tall silo is a landmark for those traveling along nearby Interstate 64.
Although Excel Equine® is descended from a feed business that dates to 1869, our mill is much newer. When it was built in 1963, it was one of the most advanced, forward-thinking feed mills of its day, and even more than 50 years later, our plant is far from outdated. It provides us many advantages as we move forward and grow our business.
Top of the list are its 46 bins, which allow us to combine the many different ingredients that are integral to our premium feed blends. All those bins also allow us to produce more feeds, which is critical as we meet the demands of our expanding market.
Before the advent of Excel Equine, our feed mill in Louisville had been used to make feeds for many species. When we decided to produce only feeds for horses, we devoted several months to cleaning every piece of equipment and all aspects of the mill to ensure that no trace of the medications used in those feeds remained. Our customers can be assured that their horses will never face a health challenge caused by unintended medication contamination when they are being fed Excel Equine premium feed blends.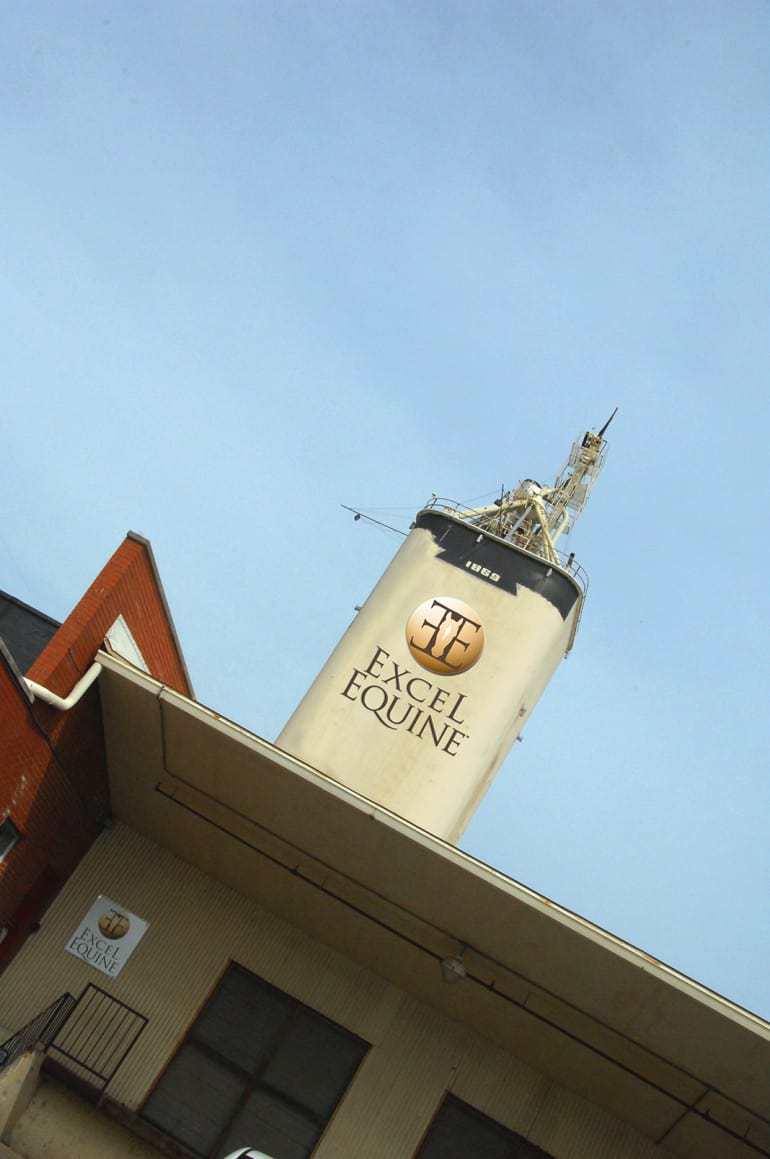 Excel Equine is one of the nation's few equine-only feed producers, and in dedicating ourselves to feeding horses, we have, in essence, gone back to our roots. Our company is descended from Henry Fruechtenicht's hay and straw business, which opened in 1869 in Louisville. Fruechtenicht delivered feeds and grains to every racetrack in the Louisville area and his business eventually became Producer Feeds, which, in 2014 merged with Tapp's Feed to create Excel Equine.